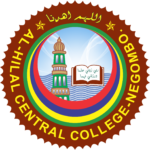 WELCOME TO OUR SCHOOL – AL–HILAL CENTRAL COLLEGE.
A very warm welcome to our school official website. We are all very proud of our wonderful school Al – Hilal Central College, Negombo. We hope that our website offers you both information about our school and an insight into the many magical moments that we experience here.
Al – Hilal Central College is one of the leading government schools in Negombo – Gampaha District of Western Province in Sri Lanka. At present the school has a student body of about 2500 and 100 teachers serving the school utmost devotion. The school serves the community from Grade 1 to Grade 13 and offers three mediums, Tamil and Sinhala mediums have Grade 1 – 13 and the English medium has Grade 6 – 13 classes in it.
Our school is an exciting and inspirational place to be. Our curriculum is important to us where we strive to Make Learning Irresistible. We aim to ensure that learning is important, purposeful and challenging and recognise that the journey we make together provides us with a sense of pride and success, as much as the outcomes.
We have high expectations in all we do; behaviour, presentation, personal and academic progress, and we work hard to fulfil our ambitions. Whether working together in lessons, putting on amazing productions, or taking part in sporting events, teamwork is important to us. We know that working hard together helps us to achieve our goals and provides us all with amazing and enjoyable moments along the way.
In a rapidly changing world in which our young people are presented with many exciting opportunities, our teachers are dedicated to preparing our students for the challenges ahead. We want them to become independent thinkers, develop resilience and make positive contributions to our community.
Our commitment to continuous improvement means that we have a systematic approach to attracting, training and retaining the highest quality teachers and support staff, all of whom want to create the best possible opportunities for the students to succeed. We believe that student's success not only depends on what the school provides but also on the quality of relationships between the home and our school. As such, we have high expectations of parents and carers to support their child and the school in ensuring that attendance and engagement in learning is outstanding.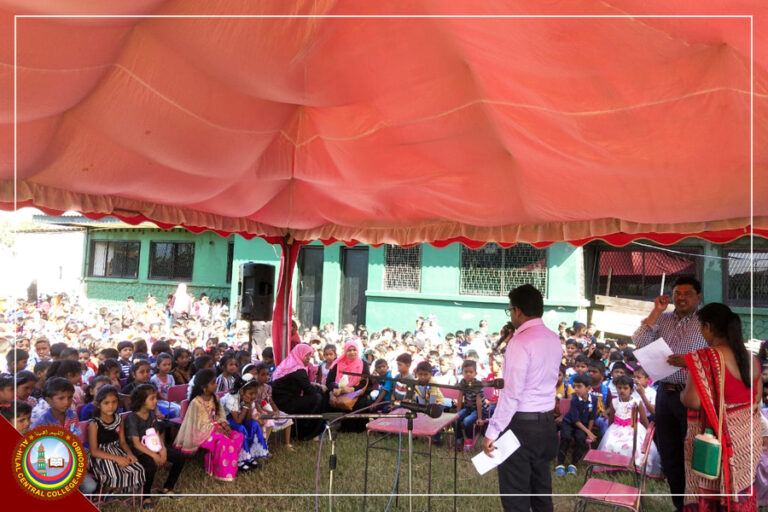 Children's Day Celebration 2020
The annual children's day celebration was held on the 2nd of October 2020 at the Auditorium with the participation of our Principal, teachers and all the students of Al- Hilal Central College.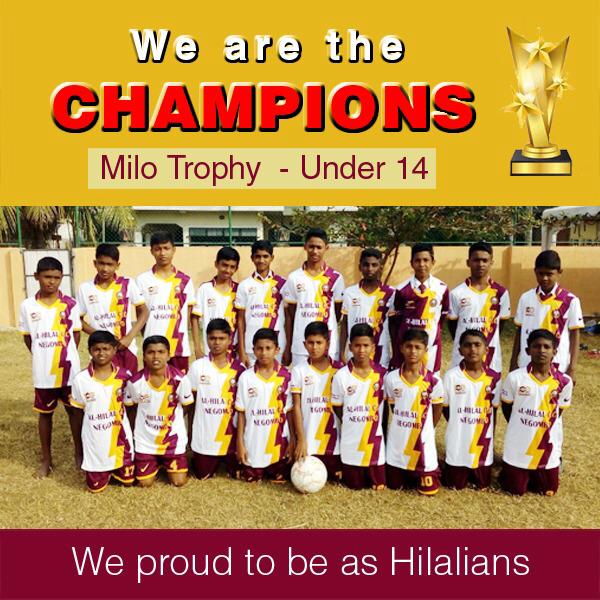 Milo Trophy Under 14 Champion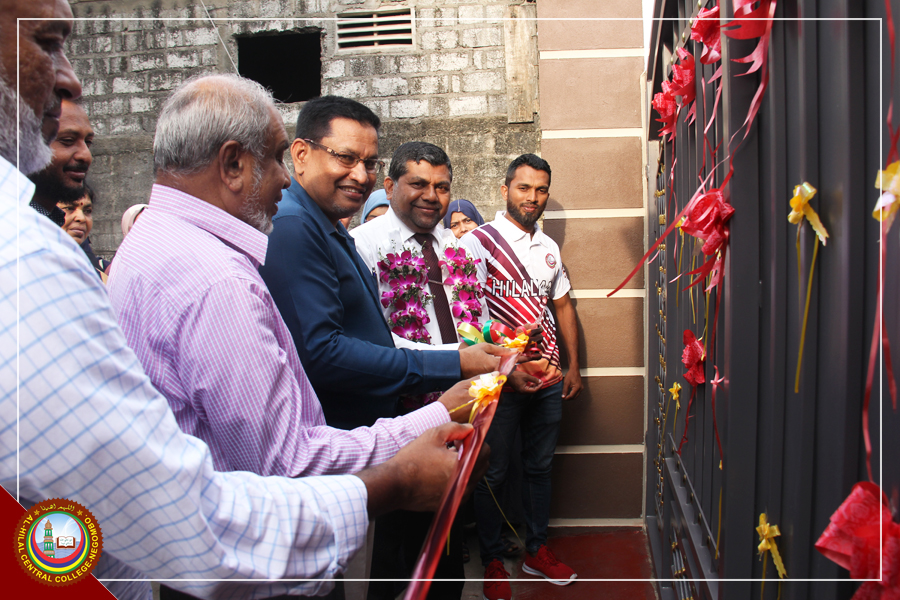 The new entrance gate to our school by  2003 O/L Batch was ceremoniously opened by our honourable Principal Mr. M.S.M. Saheer on the 4th of February 2020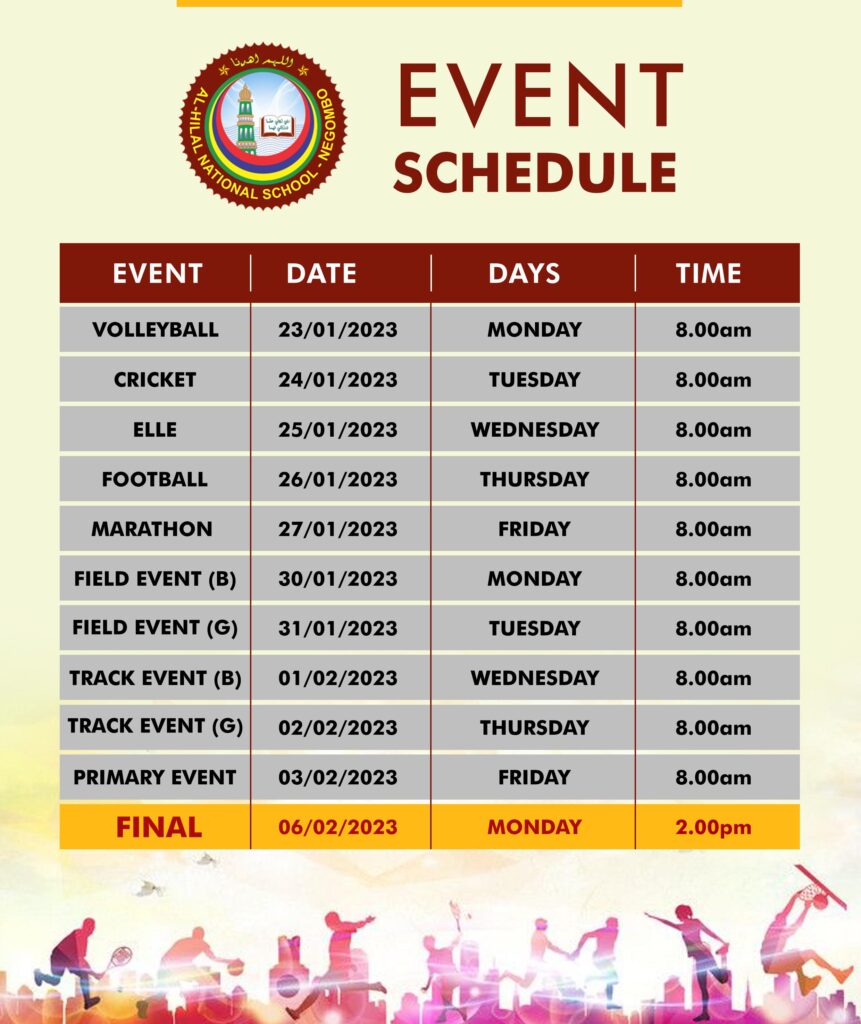 A Special Message from our Principal for the Centenary Celebration
As the present Principal of Al–Hilal Central College, I'm delighted to send this message for our Centenary Celebration and launching of the official website of our school.
Al–Hilal Central College was the 1st Tamil medium school in the Negombo zone at Gampaha District in the Western Province. It was officially originated on 2nd of February 1920. The 1st Principal was Mr. K. Mariyampillai. At present there are 85 teachers and 1800 students.
Al–Hilal Central College has reached 100 years on 2nd February 2020. Teachers, students and Hilalians organized a grand walk on this day to mark this memorable event. Also they have organized various other events for the Centenary Celebration in February this year.
I have a great pleasure to state that STEC, OBA, OGA, Centenary Committee, business community, intellectuals and parents have given their fullest co-operation and assistance for the development of this school to a great extent.
There were three long periods in the history of this college. From 1920 – 1960, it was called Periyamulla Government Mixed School. A Special feature during this period was that the students sat for the SDC examination in 1953. It was upgraded to Maha Vidyalaya in 1961. From 1961 – 1990 it had been a Maha Vidyalaya. Specially, Sinhala medium was started in 1964. From 1991 – 2020 it had been a central college. The Special feature during this period was that the English medium was started in 2004.
Now, I have been trying my best to make it a National School in 2021. So, I have started the necessary basic projects for this purpose.
I also appreciate the great service and attempt of the former principals for developing this school during the past 100 years.
We have organized a subject vice exhibition on 25th, 26th and 27th of this month under the guidance of the teachers. So, I praise and welcome all the teachers who try their best to make it a great success.
Mr. M.S.M. Saheer
Principal
22.02.2020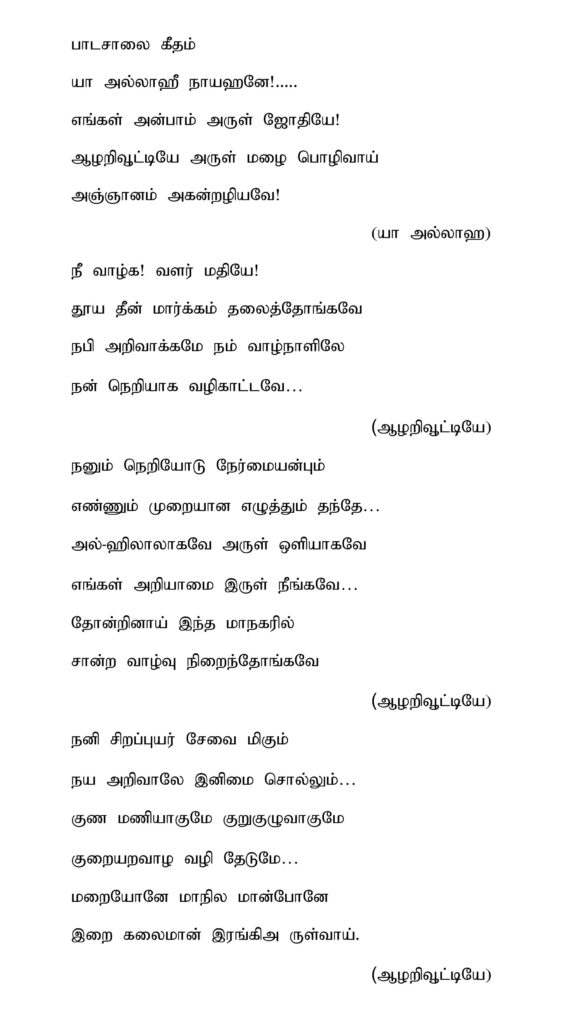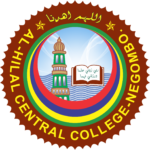 Today NG/Al Hilal Central College is one of the famous All three mediums Tamil schools in Negombo zone, presently administrated by Mr.M S M SAHEER, Mr.M M M KALEEL is the Deputy Principal of the school.  The school has produce many professionals to account sector, Educational sector, Higher education sector, political sector and other government sectors in the country and abroad.
Sir Razik Fareed Mawatha , Negombo, Sri Lanka.
Phone : 0312 238 077
Email : alhilalcc@gmail.com
website : www.alhilalnegombo.lk