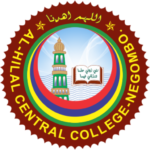 Address : Sir Razik Fareed Mawatha, Negombo, Sri Lanka.
Phone : 0312 238 077
Email : alhilalcc@gmail.com
Website : www.alhilalnegombo.lk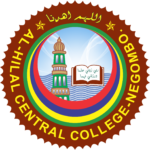 Today NG/Al Hilal Central College is one of the famous All three mediums Tamil schools in Negombo zone, presently administrated by Mr.M S M SAHEER, Mr.M M M KALEEL is the Deputy Principal of the school.  The school has produce many professionals to account sector, Educational sector, Higher education sector, political sector and other government sectors in the country and abroad.
Sir Razik Fareed, Negombo, Sri Lanka.
Phone : + 0312 238 077
Email : alhilalcc@gmail.com